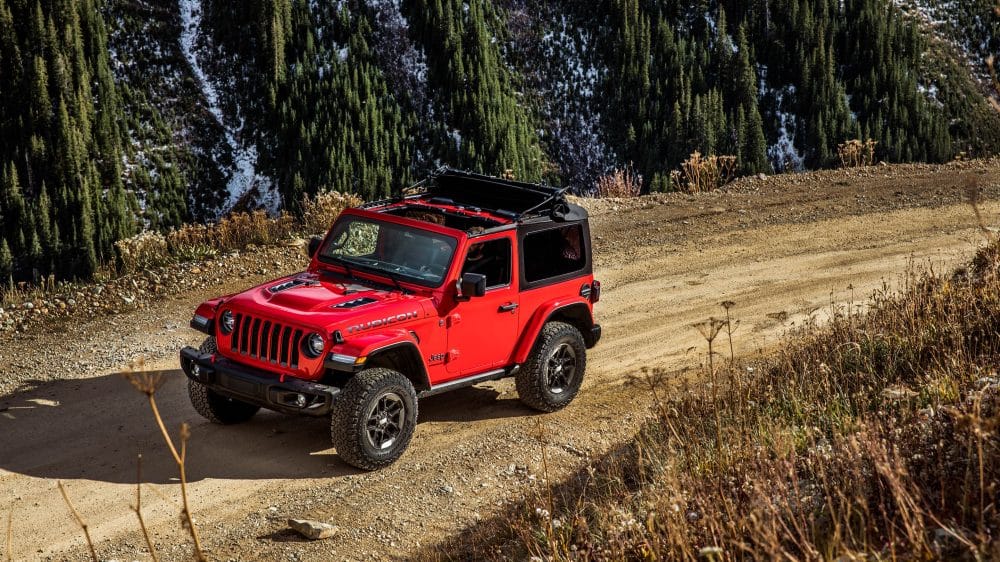 One of the best parts of owning a Jeep is not just looking at it, it's driving and experiencing the capabilities that are so intrinsic with the brand. That means going on off-roading adventures, meeting new people, forming bonds with fellow Jeep lovers, and getting the most out of your durable and stylish Jeep SUV. An easier way to accomplish all of those goals is to join a Jeep club. They are the perfect way to meet new people, get some use out of the powerful four-wheel drive, and maybe even find a new hobby that you love. We are going to give you a few reasons to join a Jeep club, and a few things to look out for when looking for the perfect club that fits you. Continue reading down below to learn more!
Why join a Jeep club?
You might be a little suspicious of joining a club, but there are many great benefits in doing so. One prevailing theme is the idea that by joining a club, you'll be a part of something bigger than yourself. If you've been looking for a way to give back to the community, then Jeep clubs are actually a good way to do that. Many Jeep clubs give back to the community by hosting fundraisers, taking care of trails, and educating the public about what it means to be a part of the off-roading sport. Joining a club also simply means that you get to go off-roading with other people, and they may end up being lifelong friends. No more searching for people to check out a new trail with--you have a club for that. Speaking of trails, Jeep clubs most often know where the best off-roading sports are. That means that if you're bored of your usual trails, or even new to the area, then they're your best bet to find the best spots. Finally, if you've never even been off-roading before, then who better to learn from than a group of people with one singular passion?
What kind of Jeep club should I join?
Once you've decided that joining and Jeep club is right for you, the next step is to figure out what you want most out of the club. One major thing to consider is the philosophy of the club, and whether or not they're worried about the Tread Lightly program that focuses on environmental matters. Carrying on with this same train of thought, does the club have a lot of community involvement? Do they hold fundraisers and give back? Beyond any moral needs, you need to figure out how much time you want to put into being in the club. If you are looking for a club that will plan trips, even out-of-state, or you're looking for something that stays local, then that should be one of your first questions. This goes hand-in-hand with the level of participation that you are willing to do. If you are looking to turn off-roading into a serious hobby, then you'll want a club that meets more than just once a month. In order to keep up your level of participation, you may also want to think about the age of fellow members and if that matter or not. Lastly, the size of the club is absolutely vital. Smaller clubs tend to be less commitment and more casual. Larger clubs are far more organized and might take up more of your time.
KC Jeep Club: This Jeep club is one of the oldest of its kind in Kansas City, and they are Jeep owners and enthusiasts who are looking to be a part of responsible four-wheel driving activities, along with preserving Jeeps and the trails. They are a family-friendly club, and they hold monthly meetings. KC Jeep Club is also extremely involved in the community!
Brush Beater Jeep Club: This family-oriented Jeep club is open to any four-wheel drive vehicle, although most participants own Jeeps. They schedule trail rides every month throughout the Midwest. Bush Beater also schedules trips that take place outside of the Midwest area, which normally happen a few times a year.
Flint Hills Jeep Club: Along with the other clubs, Flint Hills is also incredibly family-oriented and adheres to Tread Lightly principles. They are dedicated to safe off-roading, but they also look for a nice challenge. 
If you don't own a Jeep, but a Jeep club interests you, join the Jeep family today by checking out our
new Jeep inventory
!