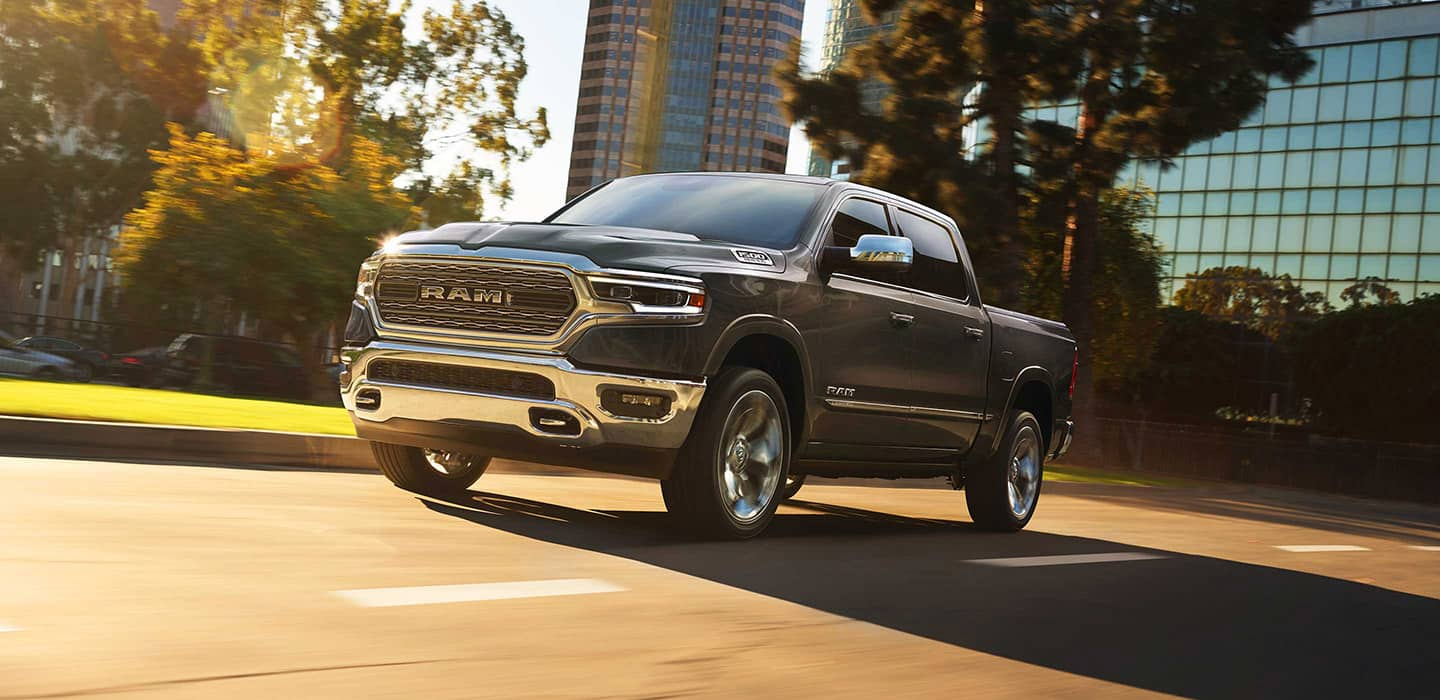 RAM 1500 Wins Truck of the Year Award
With 1,300 miles of performance testing under its belt, the 2019 RAM 1500 deftly emerged as the 2018 Pickup Truck of the Year Award winner for its efforts. Tested in the fields of hauling, towing, driving performance, fuel economy, and off-road capability while simultaneously being graded on usability, interior ergonomics, included technology, interior ergonomics, seat comfort, and overall build, the entirety of the 1500 was put under a magnifying glass by the Truck Trend panel of judges. After every part of inspected and tested the judges noted not just the high standard of luxury the Durango brings to the pickup segment, but also noted that the 1500 should set the gold standard for all pickups in the future.
Who's Judging
As part of the MotorTrend Group, Truck Trend is an internationally recognized authority when it comes to light trucks, an industry leader in the overall field of the truck category, and has garnered an audience averaging over two million readers at a time. Truck Trend regularly reports on and tests both crossover and sport-utility vehicles, though with an emphasization on pickups, so that they might be able to provide vital information for both truck enthusiasts and new shoppers alike. There's little need to say it, but they by all means knew what they were doing when they took the RAM 1500 and other competing vehicles and threw them into a week-long gauntlet that tested them in every conceivable way.
What Made it Win
The newest version of the RAM 1500 has had so many aspects reworked and improved that it's not hard to imagine how the 2019 model, as close to perfection as most could imagine, was so readily able to take home the title of Truck of the Year. Its increased maximum payload of 2,300 pounds and towing capacity of 12,700 pounds is thanks in part to its high-strength frame made from ninety-eight percent steel frame that's also light enough to improve rigidity and handling as well. Additionally, the 1500 utilizes its reduced drag coefficient of .357 to be the most aerodynamic pickup available on the market. There's also embedded eTorque technology working with the 1500's incredible powertrains to improve overall fuel efficiency. Further adding to that is an included battery pack that aids with emergency brake regeneration and short-term torque assist or act as a stop and start function. There are also over one-hundred safety and security features included that, when added with everything else the 1500 has to offer, make it plain to see how the 2019 RAM 1500 was so easily able to sweep the trials and be named the Truck of the Year. Check our inventory to see how many we have on the lot.